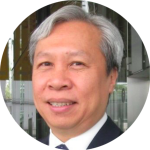 Chee Kin Lin
President
Previously VP, Head of Global Organization, Standards and Tools for DHL. 10+ years experience in Procurement on managerial position.
Established policies, guidelines and standards of procurement, implemented IT and and business solutions. Professional in strategic and operational management of business processes and supply chain, has extensive experience from across functions, industries, geographies and organisation cultures.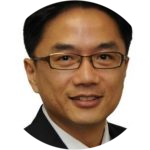 Choo Lip Wei 
VP, Delivery Management
A senior level professional with extensive knowledge in strategic soucing, procurement and supply chain, Lip Wei has held many leadership positions within global and Singapore blue-chip companies of high-tech manufacturing, banking, port management, utilities and even construction industries. In his most recent roles, he has been largely responsible for policy-making, governance and compliance, change management and operations.z
Lip Wei is also a highly engaging and experienced educator and has been involved in lecturing and training since 1997. He was also a certified trainer-coach, a program director for corporate training, assessor for IAL's trainer certification programme and mentor for mid-career jobseekers.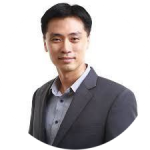 Michael Koh
VP, Content Dev
Michael Koh is the Head of Strategic Sourcing Technology, Asia Pacific, Dimension Data, A Nippon Telegraph and Telephone corporation Group Company. Prior to his role, Michael served as the Head of Procurement, Asia Pacific, T-Systems, A Deutsche Telekom Group Company and Schneider Electric ITB, global specialist in energy management and critical power for data centers. Michael started his procurement career with Hewlett Packard, held supplier quality management and supply chain roles with Motorola and Dell.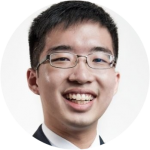 Kevin Ng
VP, Engagement
Kevin Ng is the Managing Director of Thunderquote.com, E-procurement Division,with hundreds of thousands of dollars of contracts handled per month from clients like NTUC, Mediacorp, Singtel, ST Kinetics and Singapore Press Holdings. It has been featured & contributed procurement knowledge in various news media such as Business Times, New Paper, Straits Times, Tech In Asia, E27, Yahoo News and many more.
Kevin is also an Associate Professor @ SUSS for Procurement Strategy & Policy and procurement speaker at multiple international conferences.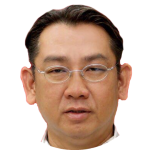 Stephen Tan
VP, Post-event
Stephen is the principal consultant at Deep NovaSg and is Supply Chain professional with over 30 years of extensive experiences, ranging from End-to-End Supply Chain and Operations to Supply Management. His experience hails from his career at senior management level at MNC, SME and Non-profit organisations with industries ranging from Electronic, Chemical, Healthcare and Offshore & Marine including Oil & Gas industries. He is adept in data analysis and trends. Stephen was awarded the Life Time Certification in Supply Management from ISM, USA and the IE study award with Singapore Management University for Global Supply Chain Management.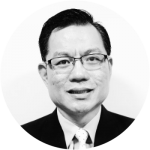 Richard Ong
VP, Programs
Richard Ong is an accomplished Supply Chain/Purchasing Leader with more than 20 years of work experience. He adopts exceptional communication and leadership skills to coach, manage, and motivate diverse professionals in challenging environments.
Richard Ong is also an experienced professional in the Manufacturing industries with demonstrated focus on total cost of ownership and process management. He has solid experience in the planning and executing of strategies which has resulted not only in greater customer confidence but also significant stronger business results.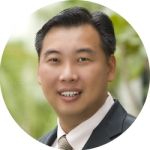 Peter Woon
Exco Member
Co-founder and Partner at Ecohub Global and Managing Director of KORE Greentech, Peter has diverse international experiences in Global Procurement / Sourcing and Supply Chain leadership roles in the High Technology and Services industry. He is a senior management executive with a proven track record in various greenfield startups. His past portfolios include VP Procurement and Supply Chain of Marina Bay Sands, Global Head of Procurement for Soitec SA and Regional Global Sourcing Director at Agilent Technologies.
Peter is an active practitioner of Supply Chain Management, Spend Management, Global Sourcing, Strategic Procurement, and Supplier Relationship Management. He also has extensive experience in outsourcing and supply management of Contract Manufacturers as well as 3/4 Party Logistics Service Providers.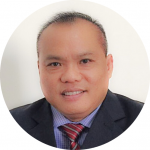 Vincent Wong
Exco Member
Vincent is currently serving as the Chairperson, Sub-Committe Procurement Group for Singapore Institute of Materials Management and is a vertern supply chain practiioner in the hard-disc drive, computer peripherals, semiconductor equipment and medical device industries for the last 30 years with local and US-listed companies. His vast industry experience is complemented by leadership and execution programs in the US and trained as a lean supply chain leader. he held numerous supply chain management positions in China, Malysia and Singapore previously, with his past roles including Director of AB SCIEX – Danaher Group of Companies and Verigy, and Director, Strategic Procurement at Advantest.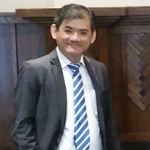 Sebastian Chua
Head of Procurement, Health Promotion Board (HPB) Singapore
Sebastian is a leader in both public and private procurement, having had a long and illustrious career with MNCs like Hewlett-Packard and Microsoft, as well as multiple awards under his belt.
He also sits in the Executive Committee for Supply Chain Asia as Chairman for The Procurement Council. He is a MBA guest lecturer at the NUS Business School, The Logistics Institute – Asia Pacific, Nanyang Business School, Singapore Management University and Singapore University of Social Sciences.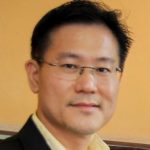 Anthony Loh PK
Previously Project & Indirect Procurement Lead, Asia – Global Procurement at Motorola.
Over 16 years in Motorola and established a high performing Procurement organisation that delivered value beyond Procurement in strategic sourcing, supplier management, project procurement, and high standard of efficiency.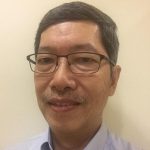 H. Chang

Ex-Stat Board Head of Procurement. SME of A*STAR's PACE procurement anti-fraud engine for Whole-Of-Government use. Part of the GeBIZ 2.0 design committee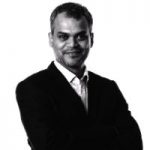 Sai Shyam Tantry

Director – Global Procurement at NCR Corporation
A seasoned leader in the area of outsourcing and service delivery with over 20 years of industry experience across operational, sourcing, supply chain, process improvement and procurement.
Sanjay Desai

Previously Regional Supply Chain Director, APAC at Huntsman
Sanjay is a highly experienced supply chain professional across multiple industries and Global regions. Special expertise in Strategic Planning, Inventory Management, robust process development. Sanjay is known to combine perseverance with creativity, commercial acumen, high work integrity & ethics.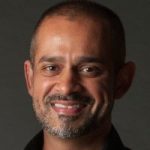 Qasim Hussain

Chief Procurement Officer, Kellogg APAC & Africa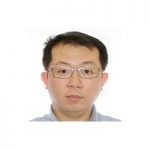 Ernie Chan

Director – Sourcing Indirect Asia & Global CAPEX at Firmenich Asia Pte Ltd
Indirect Category Management with Regional experience for Chemical Manufacturing Organization. Ability to learn fast and adapt to multiple categories of spend within MNC, from Capital equipment, Travel Management, IT equipment and services to HR services.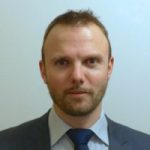 Jean-Francois Muller

Director, IT Procurement, APAC at Sanofi
An accomplished internationally procurement and strategic sourcing leader with experience gained through a varied focused career spanning 12 years. A highly self-motivated individual with a proven track record of delivering results in challenging environments. A good sense of gravitas and accountability through an effective business partnering style to engage senior level interactions both with business stakeholders and supplier organizations.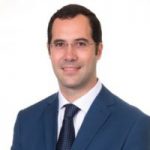 Enrique Megia

Procurement Director at Ludwig Pfeiffer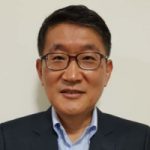 Hanil Kim

AP Procurement Director – Operations & IT/Business Services Souring at Mondelēz International
Currently the Head of Procurement Operations for AMEA(Asia Middle East Africa ) region at Mondelez International. Has successfully lead the Procurement transformation from country organization to global/regional organization by implementing a new operating model.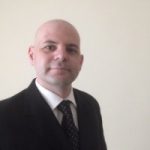 Martino Stampanoni

Country Head of Procurement – Singapore at Novartis
Procurement Executive with 15 years' experience in leading high performing teams, delivering business changing solutions through high productivity impacting projects.
Possess extensive international experience in large multinationals and matrix organizations at different levels (local, regional, global), with consistent achievements above target through category management approach.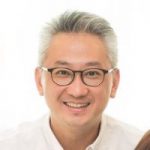 Julian Ang

Head of Procurement at Fitness First Asia (Sportathlon Asia Sdn Bhd)
Highly accomplished Procurement executive with global experience in strategic planning, strategic sourcing and procurement, cost management, operations, contracts management and supplier development. Results-oriented, decisive leader with proven success and extensive experience in people management (10+ to 100+ staff). Proven track record of reducing costs (achieving US$XXM cost savings), increasing productivity, increasing quality, and improving free cash flow.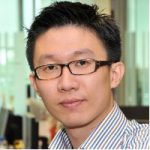 Morgan Xu

Category Manager – Prime Materials Procurement at Visy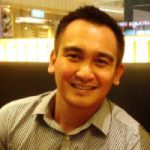 Dean Muhallin

Regional Supply Chain/Procurement Manager – Asia at Dairy Queen
A passionate and dedicated professional with proven Procurement and Supply Chain track record in delivering value in the area of Food & Beverage and Fast Moving Consumer Goods. Well-equipped with a sound technical knowledge and the right strategic business approach, adding value in the Internal and External Stakeholder Relationship Management, New Product Innovations, Project Management, and smooth execution of Supply and Sourcing Strategy.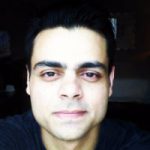 Gaurav Sharma

Manager – Global Commodity Procurement and Commercial Operations at Apollo Tyres Ltd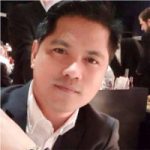 Jerry Jake Bulauan

Regional Supply Chain & Procurement Manager at Lagardère Travel Retail / Duty Free Global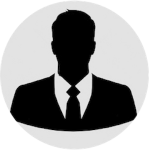 H. Zhan

Procurement consultant in a top management consulting firm. H. Zhan is experienced in leading procurement transformations in a wide range of industries and geographies.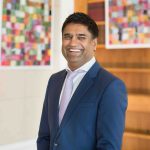 Bhavesh Shah
Chief Purchasing Officer at Firmenich
CPO for worlds largest privately owned Fragrance & Flavour house. Specialties: Strategic Purchasing,Negotiation Expert, Capital Equipment, Construction, Chemicals, Packaging, Marketing, Media,Manufacturing Systems, Coaching, Leadership Development.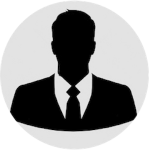 Jayesh Joshi
APAC Regional Procurement Director at J&J
Leads commercial teams (as MD/VP/CPO) and transforming procurement, with a focus on strategic alliance building, cost reduction and revenue generation. With experience in several industries including Healthcare; Biotechnology; Consulting; Aerospace; Government; Telecoms and Technology.
Ng Chin Yeow
Head of Procurement, Asia Pacific – Middle East at Puma Energy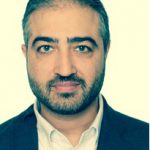 Steven Jhangiani
SVP – Head of Supplier Relationship Management at DBS
Head of Supplier Relationship Management Group Procurement and Services, DBS Bank. Previously Head of Governance and Control, Group Procurement and Services, DBS Bank.experience includes Software Sourcing (Corporate, Investment Bank, Wealth Management) at the Barclays global Sourcing hub in Singapore and heading up technology sourcing for Credit Suisse APAC, based in Singapore.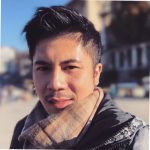 Eson Cheong
Ex-Head of Strategic Procurement, Redmart with over 10 years experience in procurement.
Responsible for establishment and execution of the Purchasing process for organization. Created end to end sourcing process.